36 THE SQUARE BELLOWS FALLS, VT 05101
RESERVATIONS BY PHONE ONLY 802.460.7676
INFO@POPOLO.US JOIN OUR MAILING LIST

employment and training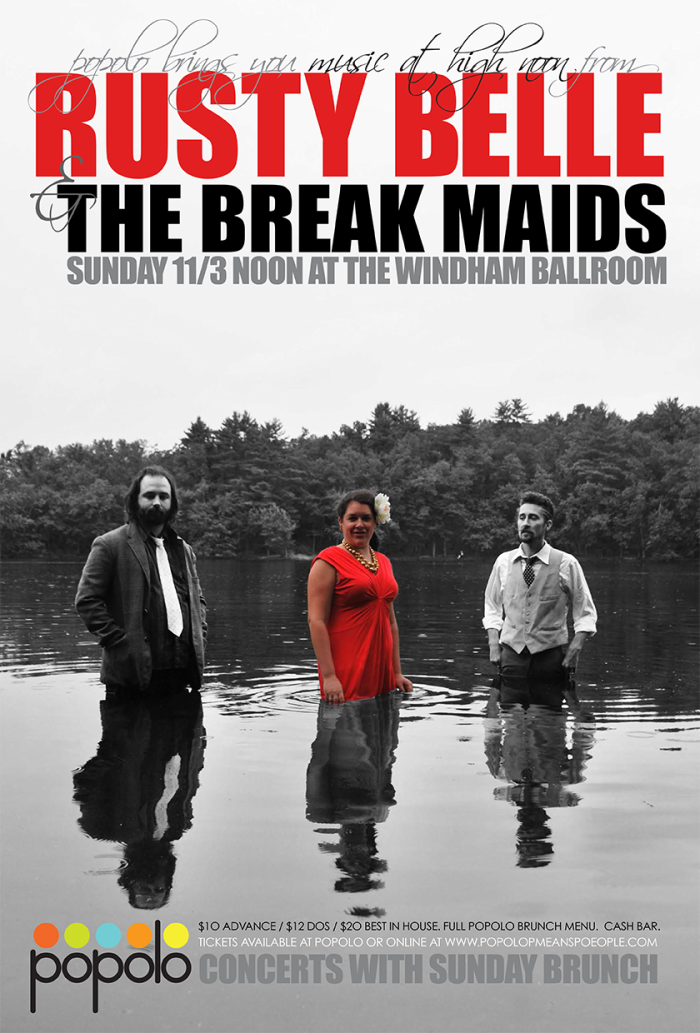 They're back. After a stellar show sometime in the spring we exchanged phone numbers and are going on our second date – in public!
Both these bands do something one might call country bar music but Rusty Belle skew folky and the Break Maids skew cowpunk. Neither really subscribes to a genre though both are eminently listenable. There's a strong sense of melody and some well played harmonies and one can only imagine that the months since we saw them last have given them even more grace and poise.
We're serving a full brunch menu, a cash bar, and specials to boot as well as a generous helping of signature afternoon drinks.
Tickets are $10 in advance, $12 day of show, and $20 for the best seats in the house.