36 THE SQUARE BELLOWS FALLS, VT 05101
RESERVATIONS BY PHONE ONLY 802.460.7676
INFO@POPOLO.US JOIN OUR MAILING LIST

employment and training

Arc Iris Reimagines Joni Mitchell's Blue
Thursday, October 5, 2017 from 8:00 PM - 11:05 PM
The Windham Ballroom | 40 The Square | Bellows Falls, VT
Tickets Are Available at the door at 7:30pm for $20 Each.
ARC IRIS REIMAGINES JONI MITCHELL'S BLUE
Live at the Windham Ballroom, Thursday, October 5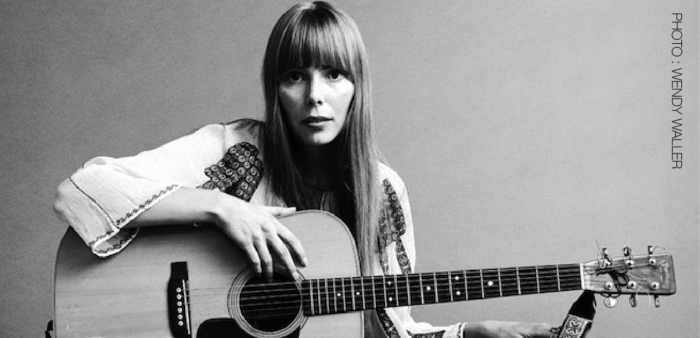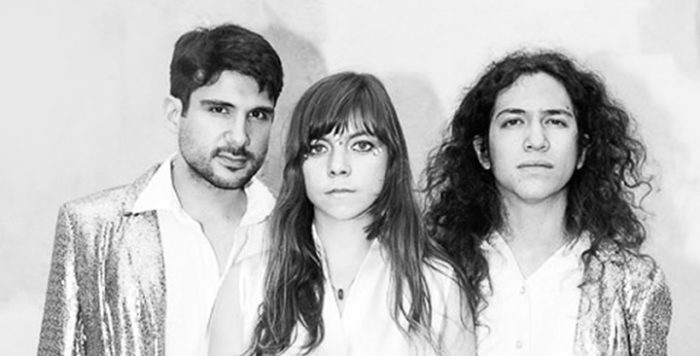 Recently, veteran music critic Ann Powers embarked on a mission to name the top 150 albums by female artists.  Rightly, she and her colleagues at National Public Radio and elsewhere had noticed that the history of music is primarily told through the accomplishments of men. As evidence she offered the "best music" lists from Rolling Stone, Pitchfork, Spin, Entertainment Weekly, Time, NME, and the Rock 'n Roll Hall of Fame.  All are short on women.  Ms. Powers surmised that, to most people, men's music is adequate to explain all music's history. Meanwhile, women have been at the center of so much innovation and quality of expression it's profoundly misleading to only consider them in the margins. Theirs is not an alternative history of music but is, in fact, THE history of music.  And with this idea she corralled a bunch of music historians and critics to create a list of the most influential music made by women. This new conversation might change not only how we view music but also how we view women's role in culture.  Standing at the top of this long list, #1, as it were, is the album, Blue, by Joni Mitchell.
Released in 1971, Blue charted new territory for the singer-songwriter, a new way of revealing the truth about people and life and the human experience. It does this in part by offering very personal reportage as its poetic content. Through this catharsis, Mitchell casts a long shadow describing what is universal. She makes her experience belong to all of us.
"After nearly fifty years," Ms. Powers writes on NPR's website, "Blue remains the clearest and most animated music map that women traced, sometimes invisibly, within their daily lives in the aftermath of the utopian, dream-crushing 1960s."  Blue is Joni Mitchell's crossroads, "where she bests her devils and invents a mode of expression that every singer-songwriter must master, but none can truly imitate."
Around the time that Ms. Power's project was bearing fruit, a band from Providence, whom we've often seen 'round these parts, was tackling the legacy of that very same album.  Arc Iris, fronted by ex-Low Anthem singer and songwriter, Jocie Adams, decided to reimagine Blue for the modern era.  The band has been on tour performing this interpretation to stunning reviews. Soon, they're appearing in Bellows Falls.
It's not uncommon these days for artists to make a performance piece from a classic album. Usually, however, it's one of their own.  Elvis Costello, Bruce Springsteen, and the Pixies all have toured single albums as a way to focus a sprawling oeuvre for a concert audience with a shrinking attention span. But for a young band of volcanic originality and virtuosic talent, it seems an improbable abandonment of ego to part ways with their own creations and inhabit the ideas of another. They'd already done it with David Bowie's Hunky Dory.  But this time, coincidental to Ms. Powers' revelation, they chose Blue.
"This is no throw-it-together tribute show," wrote What's Up Magazine about Arc Iris's performance, "it's a fully re-imagined take on a classic album."  
Jack Hamilton, a writer at The Atlantic, summarized the genius of Joni Mitchell, "The wonder of Mitchell's writing is its seamless blend of personal and public, the mundane converted to the universal."  
It's this transformation that allows Arc Iris to work outside the well-known arrangements of Ms. Mitchell's dulcimer and piano. Instead, they utilize more contemporary sounds like synths and big drums.  They're channeling something and inventing something at the same time – after all isn't this same destruction of ego what enabled Ms. Mitchell to lay her life bare in service to the rest of us?
Arc Iris's keyboardist, Zach Tenorio-Miller, explains: "A good song can be played in many ways!  Joni Mitchell's music is especially suited for Arc Iris because it's built with creative chord and song structures that can be used as a thoughtful musical basis for manipulation.  Her writing on this record speaks very loudly to the place that many of us in this nation are in right now."
It's not simply that the album is timeless, which it is.  In 1971, the utopian hippie movement was winding down and its commercialized version was taking over. Again, from Ann Powers: "With the counterculture collapsing under the weight of its machismo-driven mythologies, women pushed forward with calls to imagine genuine equality in real life — in the private places where love and art is made. Blue articulates that demand and its effects more clearly than any other work of art."  
Are we following? Without much imagination it's easy to see the thread of broken dreams and the arrival of a expressionist realism stretched between Mr. Tenorio-Miller's and Ms. Powers' insights. That thread is pulled tight from both ends by Joni Mitchell's Blue.  
Singer Jocie Adams revels in reimagining the record for a new audience and remembering it for an older one.  "My favorite part about performing this record has been bringing excitement not only to the people who have a deep-seated connection to Joni Mitchell's music, but also to people who have never heard her music before." says Ms. Adams. "We didn't realize that we would have the opportunity to bring awareness to her songwriting when we began arranging Blue. It is such an honor to have the opportunity to bring joy to people and awareness to Joni Mitchell."
On Thursday, October 5th, Popolo brings one of its favorite bands to the Windham Ballroom for this unique and bold performance. Old-school Joni zealots and modern indie rock connoisseurs should find their way to 36 The Square in Bellows Falls for an 8:00pm performance.  Tickets are $15 in advance and $20 at the door and doors open at 7:30. Tickets are available at the top of this page.

See More Events